Color

Blue, Green
Characteristic

Companion, Cute, Exotic, Handfed, Pet, Playful, Rare
Additional Comments
Heartwarming Turquoise Baby Parrotlets - $425 w FREE Shipping

This is the perfect gift for the special one in your life. Here is Julie in California who says,

"Our bird arrived safe and sound this morning. He spent some quiet time adjusting at first, but is already seeming to feel comfortable with us. He was a surprise for my daughter, Alex, who turned 6 years old yesterday. She is in love! I believe his name is going to be Turkey (not so much because tomorrow is Thanksgiving, but because he is turquoise).... (read more) Here is some initial snuggle time in the towel, to the beginning bond between bird and child. He's a beautiful little guy and seems quite healthy."

FREE Delivery - This weeks special (a $139 value).
---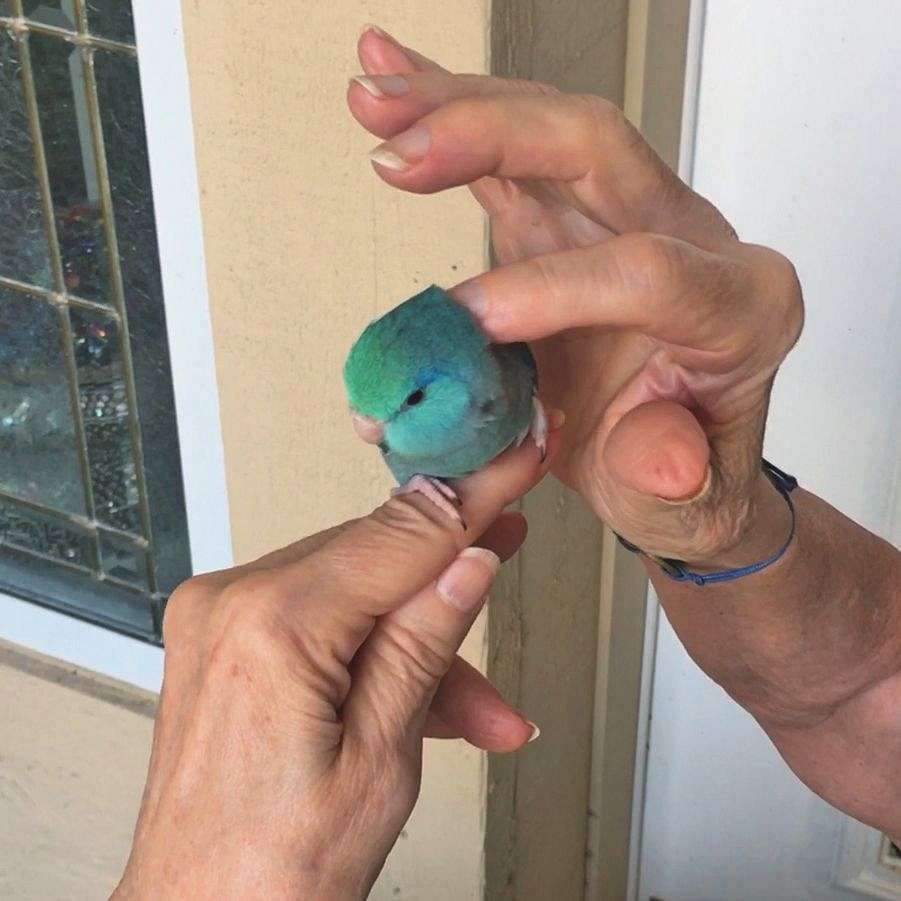 The Largest Breeder with the largest selection in the state of Florida.