Color

Green, Grey, Opaline, Pearl, Pied, Yellow
Characteristic

Companion, Cute, Exotic, Handfed, Pet, Playful, Quiet, Tame
Additional Comments
Cockatiel (DYC) Dominant Yellowcheek (single factor) Pearl Split to Pied ID# ECA C AR 019.
Please use the ID# ECA C AR 019 when/if contacting me about the this little bird.

DYC stands for Dominant Yellowcheek. The yellowcheek/patch replaces the orange patch of the cockatiel with a yellow one.

This bird is a 114 grams. Healthy and very active. Prefers to be with you. But will fly around and check the house out. Nibbles on your ear.... (read more) Steps up.

DNA sexing tests provided at a cost of $26.00 EC Aviaries will collect the sample and send it to Animal Genetics/Avian Biotech in Florida at the buyers expense. This is the only facility that I use.

PLEASE NOTE:
If you see any offers for goods or services in the comment section. They are most likely scamming. When buying a bird From EC Aviaries you will deal only with EC Aviaries and no other parties.

To all those who offer to provide Goods and Services in the comment section. You will be reported both to Facebook and BirdsNow. No exceptions. I will push the issue as far as I can.


Shipping Notes
Shipping charges are subject to change with out notice. Shipping is available. I use and abide By Delta Air Lines standards and rules. $154.06 to ship a bird. It must be in a secure crate. You must have a veterinarians certificate per bird. $65.0
---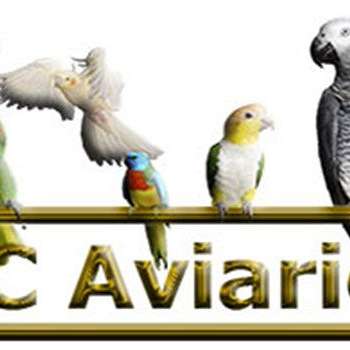 EC Aviaries offers different birds through the year. African Grays, Caigues, Cockatiels, and Sun Conures. Other birds that are hand raised my EC Aviaries but not breed at our site are Quakers, Conures, and Coockatoos.