Color

Gold, Green, Orange, Peach, Pineapple, Tangerine, White, Yellow
Characteristic

Companion, Cute, Exotic, Fancy, Handfed, Pet, Playful, Rare, Roller, Tame, Tumbler
Additional Comments
I have one baby White Bellied Caique for sale waiting on DNA result.
There will be no Shipping at this time.
Deposit is required to hold the baby. Or it goes to first depositor for buyer.
These babies are hand raised and are no long on formula.
They are starting to drink from a water bowl.
Eating Seed.
Eating RoudyBush Pellet
And a mash with Fruit and RoudyBush and Volkman Soak and serve in it.
They step up and are starting to do the wolf whistle.
Fledging and want to be with you.
Shipping Notes
No Shipping at this time
---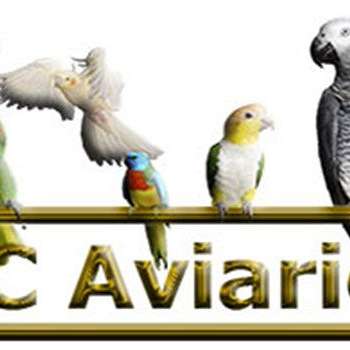 EC Aviaries offers different birds through the year. African Grays, Caigues, Cockatiels, and Sun Conures. Other birds that are hand raised my EC Aviaries but not breed at our site are Quakers, Conures, and Coockatoos.