Color

Pied
Characteristic

Companion, Cute, Exotic, Fancy, Pet, Playful, Rare
Additional Comments
Sweet Pied Ringneck Doves (Streptopelia Risoria) make good pets and the most popular type of dove to own as a pet. The body or skin of a pied dove bird is always white and splashed with another hue variation which could be a shade of orange, beige, or another color. The bill is light to light with dark-tipped to black, eye color is dark and the neck ring can be full, broken, or nonexistent. Life Span: 15 years about 10.5 inches as an adult breeding 12 years and use open-cup nests Diet: Dove Seed, Australian Blend Goldenfeast.... (read more)

Note: Ringneck Doves should not be confused with Homing Pigeons as they are different birds. The Ringneck Dove should not be released at ceremonial events such as weddings or funerals as they are a species that is man-made in captivity, and will not survive in the wild. It is the Homing Pigeon that is often released at ceremonial events such as weddings and can be rented for events through various service providers.
Shipping Notes
Yes, we ship, We've worked hard to give you the very best quality and experience as we ship your bird(s) and bird supplies. We cooperate diligently with USPS, Airline Companies, FedEx, and others to streamline our shipping process.
---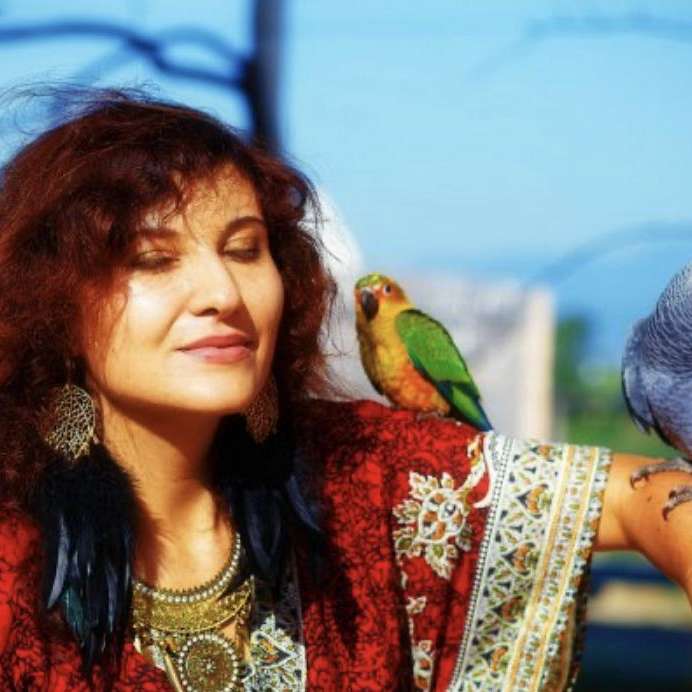 At The Finch Farm .com we deliver high quality birds to your hometown weekly! We have canaries, cockatiels, doves, conures, exotics, finches, lovebirds, parrots, parrotlets, parakeets, pigeons, tanagers, and more! We also have high quality custom bird food products to tailor your birds specific needs. We have transportation options to your local post office or local airport using our safety travel box that's climate controlled, comfortable, and meets your bird's nutritional needs.... (read more) Our birds are vet certified with a live arrival guarantee and an optional extended warranty. You have the option to place an order online 24/7 or over the phone with one of our experts 7 days a week! Come on over to The Finch Farm .com to see all that we offer. Our goal is to provide the highest quality birds available and a positive pet ownership experience!