Color

Black, Green, Yellow
Characteristic

Companion, Cute, Exotic, Fancy, Pet, Playful, Rare
Additional Comments
Description: White Bellied Caiques (Pionites leucogaster) are not only some of the most colorful birds in the parrot family, but are very intelligent and quick to learn tricks. They are affectionate, inquisitive, and love to show off. A distinguishing characteristic of the Caique is a lovely ruffled-looking white breast and belly. The green-thighed parrot is a subspecies of the White Bellied Caique belonging to the Psittacidae family. The species Pionites leucogaster contains three subspecies including the nominate race, but recent morphological work suggests the species should be split into three.... (read more)

* courtesy Wikipedia

Mass: 5.5 oz (Adult) Encyclopedia of Life

Scientific name: Pionites leucogaster

Conservation status: Endangered (Population decreasing) Encyclopedia of Life

Higher classification: Caique

Order: Parrot

Two species of caiques are commonly kept as pets: the black-headed caique (Pionites melanocephala) and the white-bellied caique (Pionites leucogaster).

*courtesy: visit our website

Diet: The Caique's main diet should primarily be seeds, fruits, and green vegetables. A commercially prepared parrot mix or pelleted diet can also be beneficial.
Shipping Notes
Yes, We Ship! $79.99 - LIVE BIRD(S) - (USPS) Safety Travel Box $279.99 - LIVE BIRD(S) - (Commercial Airline) Safety Travel Box
---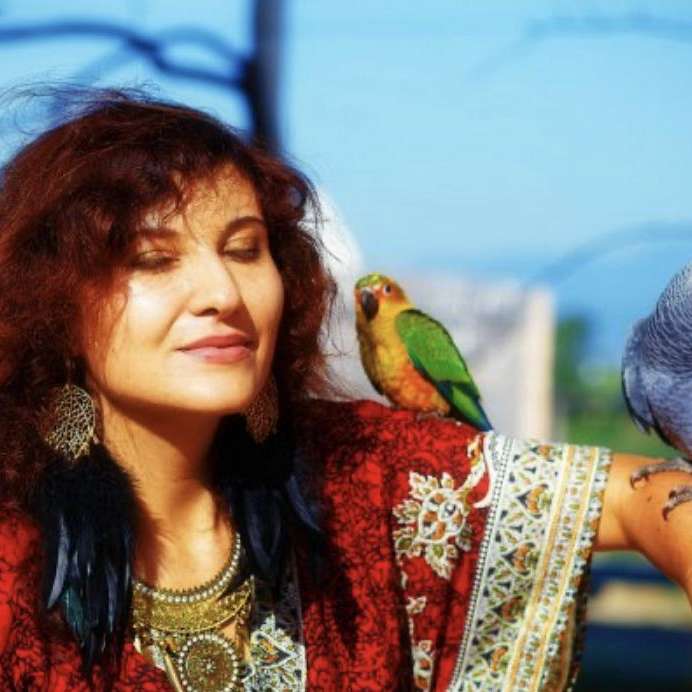 At The Finch Farm .com we deliver high quality birds to your hometown weekly! We have canaries, cockatiels, doves, conures, exotics, finches, lovebirds, parrots, parrotlets, parakeets, pigeons, tanagers, and more! We also have high quality custom bird food products to tailor your birds specific needs. We have transportation options to your local post office or local airport using our safety travel box that's climate controlled, comfortable, and meets your bird's nutritional needs.... (read more) Our birds are vet certified with a live arrival guarantee and an optional extended warranty. You have the option to place an order online 24/7 or over the phone with one of our experts 7 days a week! Come on over to The Finch Farm .com to see all that we offer. Our goal is to provide the highest quality birds available and a positive pet ownership experience!