Color

Green, Yellow
Characteristic

Companion, Cute, Pet, Playful, Singing, Tame
Additional Comments
This lovely green female that is lightly pied and is ready to go to a new home now. She is 9 weeks old. Your baby will go home with you in a new travel container. I sell their dry mix and millet by the pound. I am located in Van BurenTWP Michigan. I feed 3 different blends from the Goldenfeast line. China Prairie's Delight, and sterile hemp seed are added. I only put a very small supplement of Tops mini pellets or Harrisons superfine pellets in the dry mix.... (read more) I feed China Prairie's sprouted seed mix along with Tops and Harrisons birdy bread with assed fresh fruits and veggies. My flock gets fresh fruits and veggies several times a week! I give all the blends of Greywood Manors Avian Parrot Tea. I feed California spray millet and all 4 flavors of Nutriberries as treats! I only use bottled water and I add a couple drops of Braggs apple cider vinegar with mother in their fresh water. My flock is in a temperature and humidity controlled aviary along with air purifucation! Please contact me for more information and pictures. Nobles Sweet Little Tweets on Facebook and see my reviews and videos of this sweet baby girl! I have been breeding Parrotlet's since 2013. I do not require deposits to reserve a baby. There are to many scams out there. Please check out my Facebook page also!
Shipping Notes
I only ship through Delta in last spring, summer and through early fall! I live in Michigan.
---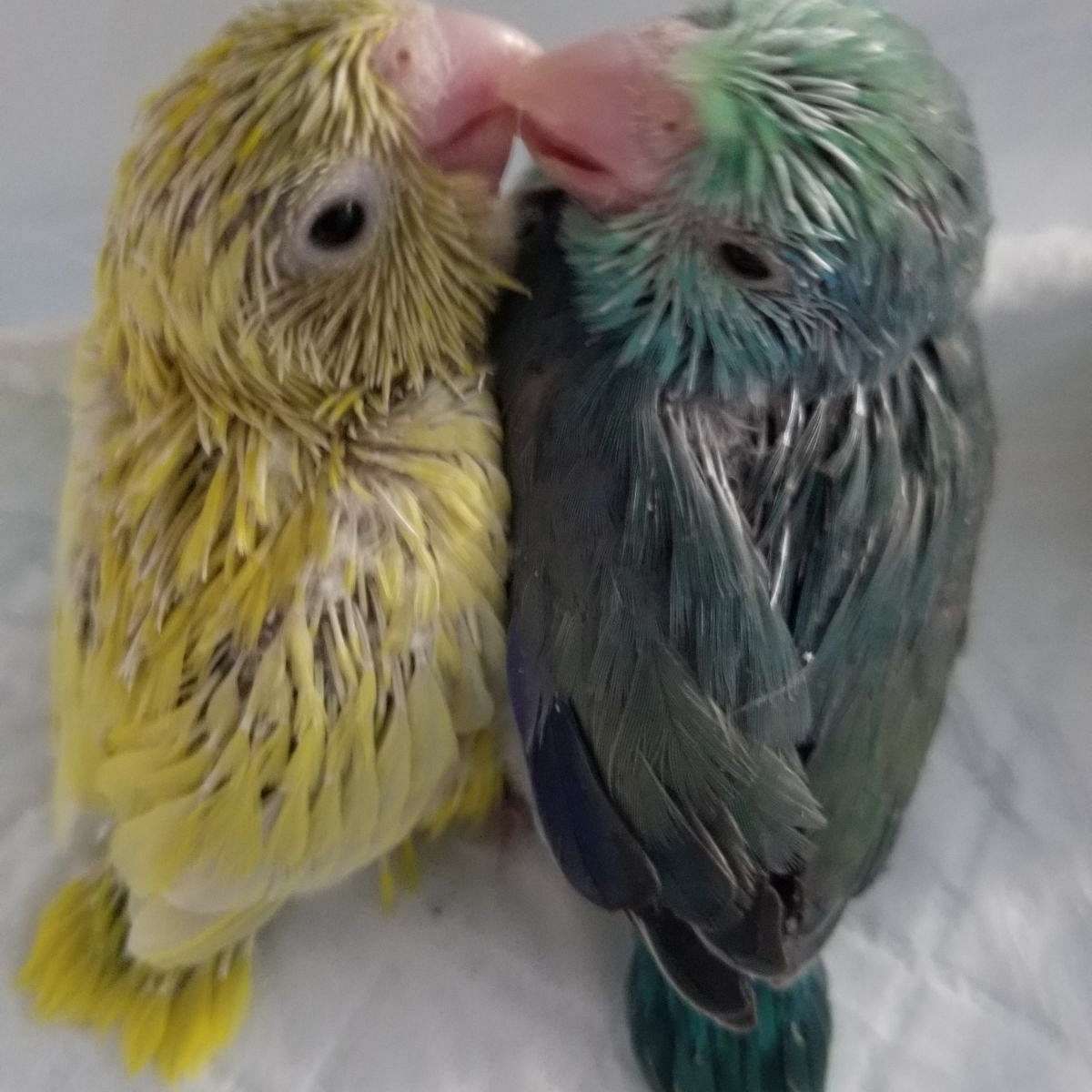 We breed high quality, healthy, well socialized Parrotlets! Our babies are in a temperature and humidity controled Aviary with 24 hour Air Purification. We feed our flock a raw diet daily of fresh seasonal fruits and vegetables along with sprouted seeds from China Prairie Daily! We give a small amount of dry mix from the Goldenfeast line! We use 3 of the Goldenfeast blends, Australian, Petite Hook Bill Legume????... (read more) I add Sterile Hemp Seed and Organic Bee Pollen to their raw diet. I sprout seeds for my flock from China prairie 4 times a week. I add Greywood Manors Avian Teas to their raw diet daily. I only use bottled water and I add in Braggs Apple Cider Vinegar with Mother. These babies wean around 8 weeks of age. We post when when our eggs have hatched. At 3-4 weeks of age we will post pictures with their sex on Facebook and our web page. I do not require a deposit to hold a baby for you until weaned! We do not sell unweaned babies or eggs. We ship April - October depending on the weather. I am available for questions!