Color

Silver
Characteristic

Companion, Cute, Exotic, Fancy, Pet, Playful, Rare
Additional Comments
A Diamond Firetail finch life span is usually between 5 to 7 years, but well-cared-for captive birds can expect to live up to 10 years.
Size: Length: 4-5" (10 - 13 cm) Weight: 0.6 oz (17 g)
Song: A series of low-pitched, raspy, "buzzy" notes. These finches are most reliably sexed by the males' courtship displays and their songs. The female's song is described as a "scratchy" version of the male.... (read more) Some breeders suggest observing these finches for a while and choosing a pair with voices that are the most different.
Breeding: They reach breeding age when they are about 9 - 12 months old. Males generally gather nest materials and females do all the weaving. A clutch consists of 4 - 6 eggs (sometimes as many as 9) which are incubated for about 12 - 15 days to hatching. Both parents share the incubation during the day. They continue to be fed and cared for by their parents for some time after fledging. Most are weaned and independent by the time they are about 42 - 44 days old.
Shipping Notes
Yes, We Ship!
---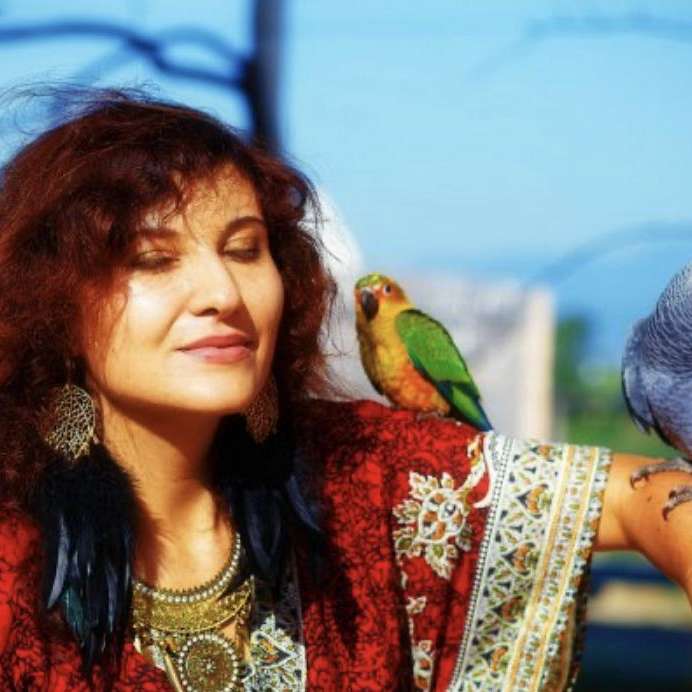 At The Finch Farm .com we deliver high quality birds to your hometown weekly! We have canaries, cockatiels, doves, conures, exotics, finches, lovebirds, parrots, parrotlets, parakeets, pigeons, tanagers, and more! We also have high quality custom bird food products to tailor your birds specific needs. We have transportation options to your local post office or local airport using our safety travel box that's climate controlled, comfortable, and meets your bird's nutritional needs.... (read more) Our birds are vet certified with a live arrival guarantee and an optional extended warranty. You have the option to place an order online 24/7 or over the phone with one of our experts 7 days a week! Come on over to The Finch Farm .com to see all that we offer. Our goal is to provide the highest quality birds available and a positive pet ownership experience!