Color

Grey, Silver
Characteristic

Companion, Cute, Exotic, Fancy, Pet, Playful, Rare
Additional Comments
Song / Call: Diamond doves have a variety of calls. There seems to be a long-distance communication call consisting of two long coos, a pause, and a long, short, and a long coo. These calls also seem to be shortened into two long coos. Birds in captivity will imitate other calls made by humans. Click to hear the Diamond Dove Size / Weight: 7.5-8.3" / 23-32 g
Temperament: Diamond Doves are gentle, and will not bite you when handled. Diamond Doves are not ideal pets for children, who may want a bird that they can hold and pet.... (read more) These pet birds do well in a garden aviary setting where they can fly and interact with nature and one another. Beware of adding larger or more aggressive birds, however, because your doves do not have the ability to defend themselves against them. These pet birds are social and if they are not bonded to people, they will need a dove companion.
Shipping Notes
Yes, We Ship!
---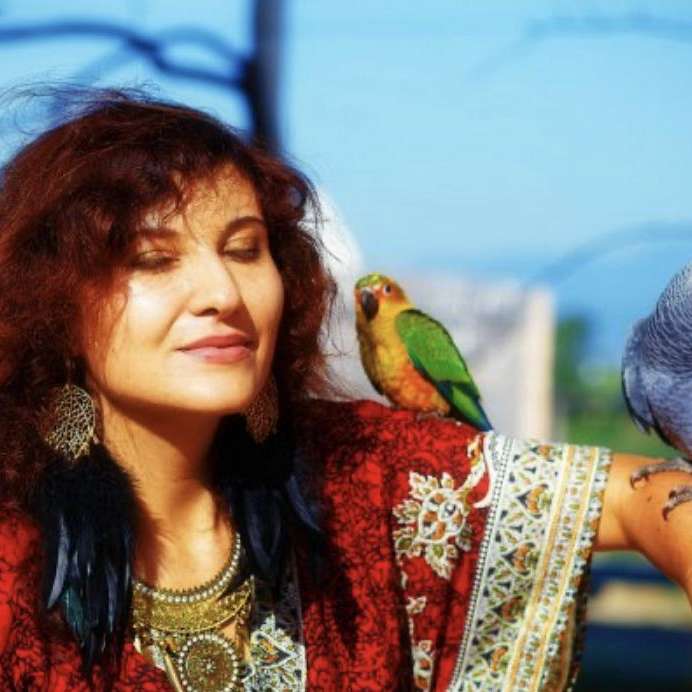 At The Finch Farm .com we deliver high quality birds to your hometown weekly! We have canaries, cockatiels, doves, conures, exotics, finches, lovebirds, parrots, parrotlets, parakeets, pigeons, tanagers, and more! We also have high quality custom bird food products to tailor your birds specific needs. We have transportation options to your local post office or local airport using our safety travel box that's climate controlled, comfortable, and meets your bird's nutritional needs.... (read more) Our birds are vet certified with a live arrival guarantee and an optional extended warranty. You have the option to place an order online 24/7 or over the phone with one of our experts 7 days a week! Come on over to The Finch Farm .com to see all that we offer. Our goal is to provide the highest quality birds available and a positive pet ownership experience!