Color

Brown
Characteristic

Companion, Cute, Exotic, Fancy, Pet, Playful, Rare
Additional Comments
The Chestnut-Breasted Mannikin is a highly sociable species, flocking in large number outside the breeding season. Breeding birds will join groups or flocks when foraging. These birds are generally docile and can usually be kept with other birds within this tier. As always, observe the birds to make sure they are getting along.
Breeding: They can be easily bred in cages or aviaries, and these finches form fairly strong pair bonds and if you split a pair up and they are still within hearing range, you'll hear them calling for each other for the first few days.... (read more) t is far more easy to breed Chestnut Breasted Finches than the more common Spice Finch because they are all descended from captive bred birds and that no recent wild caught Chestnut Breasted Finches have been available for many decades.
Diet: Classic Finch Seed, Australian Blend Goldenfeast, Mineral Grit, Dried Egg Food, Cuttlefish Bone, Millet. Partial to Barley seed and wild sugar cane.
Shipping Notes
Yes, We Ship!
---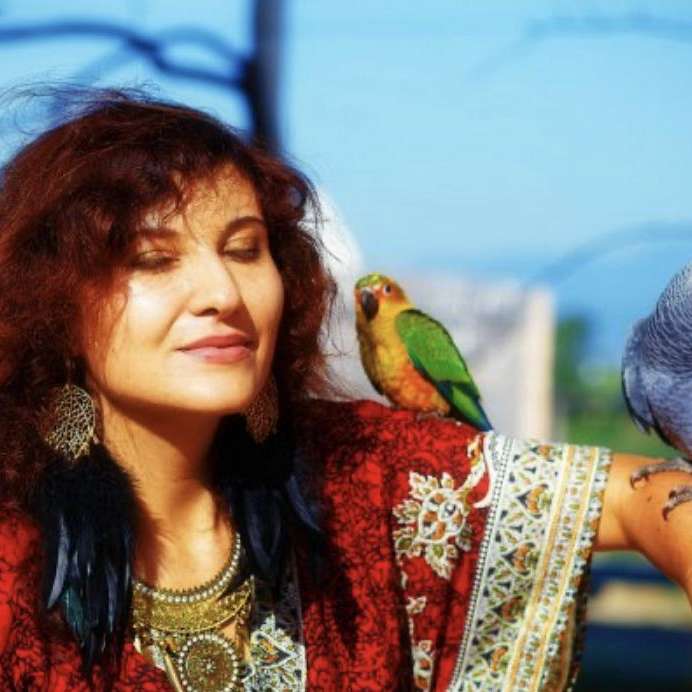 At The Finch Farm .com we deliver high quality birds to your hometown weekly! We have canaries, cockatiels, doves, conures, exotics, finches, lovebirds, parrots, parrotlets, parakeets, pigeons, tanagers, and more! We also have high quality custom bird food products to tailor your birds specific needs. We have transportation options to your local post office or local airport using our safety travel box that's climate controlled, comfortable, and meets your bird's nutritional needs.... (read more) Our birds are vet certified with a live arrival guarantee and an optional extended warranty. You have the option to place an order online 24/7 or over the phone with one of our experts 7 days a week! Come on over to The Finch Farm .com to see all that we offer. Our goal is to provide the highest quality birds available and a positive pet ownership experience!