Color

White
Characteristic

Cute, Pet, Playful
Additional Comments
beautiful White Canary
Description: The White Canary is a small songbird in the finch family originating from the Macaronesian Islands, including the Canary Islands. The canaries were first bred in captivity in the 17th century. They do very well by themselves. DNA testing is available to ensure gender if desired.

A pure white bird is an Albino or clear bird that lacks any melanin or pigments in the feathers. It occurs in both dominant and recessive forms.... (read more) The white of the dominant white canary is dominant to yellow instead of being recessive. Dominant white canaries have a yellow tinge to the shoulders and the edges of the flight feather wings. Dominant white canaries may have dark or pink eyes, depending on the presence of the melanin.

Size: About 5.5" and lenght

Diet: Canaries are granivores. Try our special blend of Canary Seed as the main component of your pet canary's diet, with additional supplements of fresh fruits, vegetables, a cuttlefish bone, Australian Blend Goldenfeast, and a protein source like egg food. White canaries have a higher dietary vitamin A requirement.
Shipping Notes
Yes, We Ship! $79.99 - LIVE BIRD(S) - (USPS) Safety Travel Box $279.99 - LIVE BIRD(S) - (Commercial Airline) Safety Travel Box
---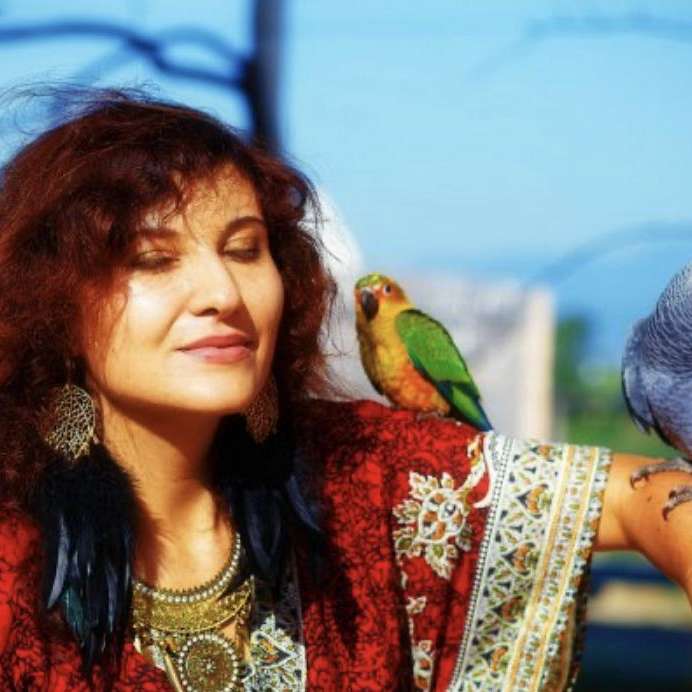 At The Finch Farm .com we deliver high quality birds to your hometown weekly! We have canaries, cockatiels, doves, conures, exotics, finches, lovebirds, parrots, parrotlets, parakeets, pigeons, tanagers, and more! We also have high quality custom bird food products to tailor your birds specific needs. We have transportation options to your local post office or local airport using our safety travel box that's climate controlled, comfortable, and meets your bird's nutritional needs.... (read more) Our birds are vet certified with a live arrival guarantee and an optional extended warranty. You have the option to place an order online 24/7 or over the phone with one of our experts 7 days a week! Come on over to The Finch Farm .com to see all that we offer. Our goal is to provide the highest quality birds available and a positive pet ownership experience!