Color

Green, Pied
Additional Comments
Green dominant pied male kakariki. 15-16 months of age. Not tame. Eating Kaytee Supreme Cockatiel seed, Roudybush Crumbles pellets, and fresh vegetables, fruits, and sprouts. He is molting right now. Would love to trade him for a wild-type male kakariki with no yellow feathers and completely black feet, but will sell. References are available. Yes, I ship via Delta Airlines Cargo to most major airports. Thanks for your interest and please text or reply to this ad if you have questions.
Shipping Notes
Yes, I ship via Delta Airlines Cargo from Lambert International Airport in St. Louis, MO. Cost is $155 + $25 transportation crate.
---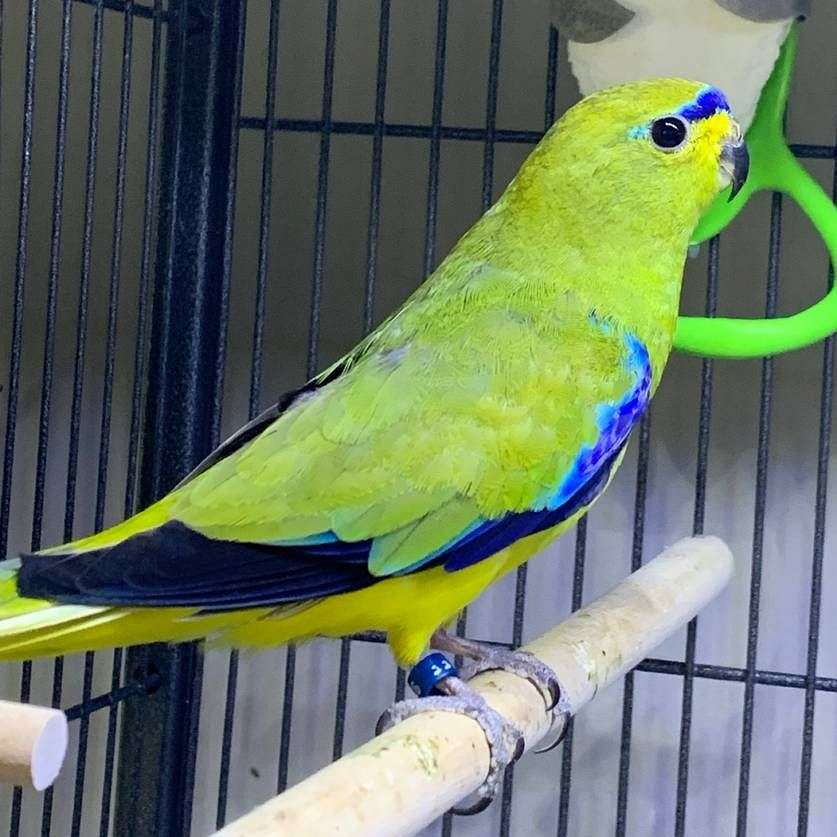 Hello! The mission of New Eden Avian Conservancy is to 1) propagate captive bird species which are disappearing in the wild, zoos, aviculture, or all of the above; 2) support in situ conservation efforts in the wild; and 3) increase our collective understanding of avian diet, behavior, genetics, and diseases. Rare bird species raised at the conservancy are generally not for sale to the public, but some more common ones are often available to pet or breeder homes; purchase of these birds directly benefits the upkeep of rare birds.... (read more) Currently we are working with a variety of species, from parrotlets and cockatiels to grass parakeets and lories. Thank you for your interest and support.