Characteristic

Companion, Cute, Fancy, Pet, Rare, Tame, Wild
Additional Comments
I have opened my wait-list for heavily socialized, temperament assessed Lucernes or Tipplers. I breed only on request because I have a small loft, but have accumulated a bunch of requests! Clutches will be produced all year, and I am waiting on receiving a 2nd pair of Lucernes to produce more birds. Tipplers are much less in demand but they are currently are on their first clutch with two baby girls! My Lucernes are getting ready to produce their 3rd clutch, but the wait-list backs up until at least November by current estimations - anybody not local unfortunately cannot get a bird shipped to them for a period during the winter, after Black Friday, due to holiday shipping delays and the possibility of winter storms trapping a bird in a distro center for days.... (read more) Those within driving distance are entirely able to get a bird during that time, however.
All companion birds are $25 + shipping + box, any loft-only (or simply, not inherently people friendly but just fine if your bird needs a friend) Tipplers will be only $20 + shipping + box. Local pickup also possible. Currently all my Lucerne babies will be silver or yellow - all will get gold collar and at least one copy of bleaching factor - my yellow male appears to carry it judging by one of his first clutch. The Tipplers are mystery colors! Will be a complete surprise what comes out of them, if you want to play color roulette! If you are AT ALL interested, please check out my website https://elfloftpigeons.carrd.co/ and see if me and my loft are right for you. I have much more information there that I do not include here. Hope to hear from you!
Shipping Notes
For shipping quotes, send me your zip code and I will run it through the calculator. Expect to pay $40-$60 for shipping if you are not close enough for local pickup. I wish it were lower! But it's out of my control.
---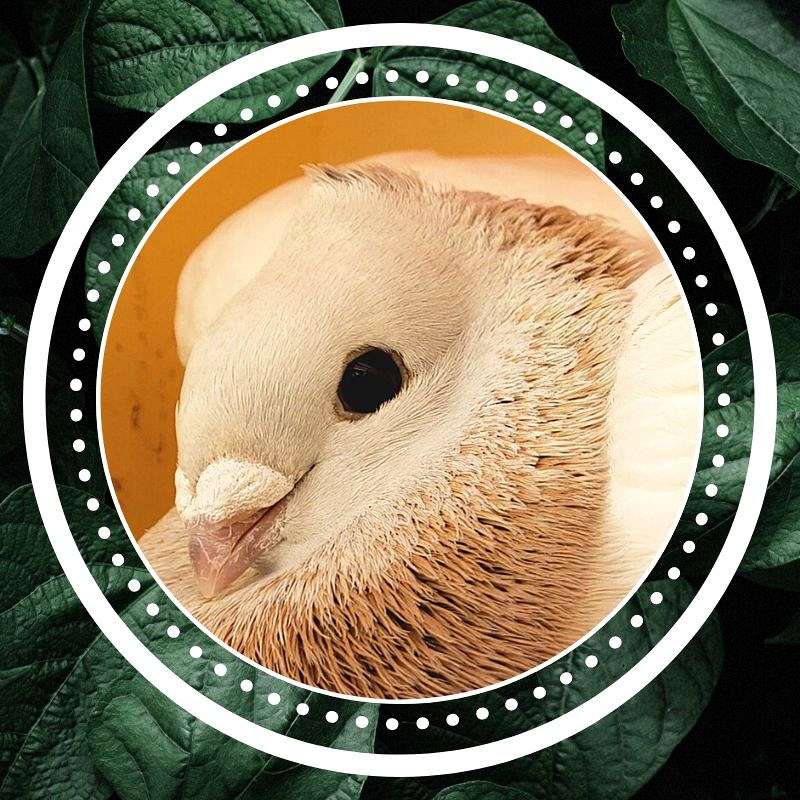 Looking for companion pigeons or an extra loft bird? I socialize all babies and assess their temperament as they grow to match birds with a home that is right for them. Some birds will probably be better off in lofts or as companions for your first bird, so I have a wait-list for companion birds and a wait-list for "loft-only" birds. I breed on request, but occasionally will have a bird available from a clutch that someone else requested and already got their bird from.... (read more) I work with Lucernes and Tipplers, but cannot sell pairs at this time. If you'd like to be on the wait-list for a companion bird or loft-only bird, check out my website, decide if I'm right for you, and contact me!