Color

Cinnamon, Cobalt, Green, Grey, Pied
Characteristic

Companion, Cute, Exotic, Fancy, Noisy, Pet, Playful
Additional Comments
The time has come again to do some downsizing. I've selected some adults that are good candidates for rehoming due to their kinship to my other birds (genetic diversity is the name of the game, so it's best not to keep too many birds that are related to one another). Available right now I have (in picture, left to right):

Olivia - Cinnamon olive female. Quite young, about 5 months.
Rumi - Dominant pied (single factor) sky blue female.... (read more) About one year old. Het for dilute (100%) and probably greywing (75%).
Megatron - 1/4 English cobalt male. Het for cinnamon and greywing (both 100%), possibly opaline (50%) About one year old.

I will also be rehoming the following birds next month, once they are finished with their current clutches:

Sledgehammer Death Blow - Dominant pied (SF) cobalt male. Het for greywing. About 1.5 years old.
Pegasus - 1/4 English cobalt male. Megatron's brother, a bit larger than Megatron. Het for greywing and cinnamon. About one year.
Tinsel - Gray female. A true gray, NOT a mauve. Lovely bird. Produces 50% gray offspring regardless of pairing. Het for greywing and carries violet (hidden because gray hides all other body colors, but she produces violet chicks when her mates don't carry violet). About 1.5 years old.
Bastet - Goldenface (a sky blue that looks like a green but cannot produce more greens) opaline female. About 1 year.

These young adults are NOT TAME, with the exception of Bastet. I do also raise hand tame chicks, feel free to inquire about chick reservations as well.

Please text me at the number listed if interested.
Shipping Notes
Pickup only in Richmond, RI.
---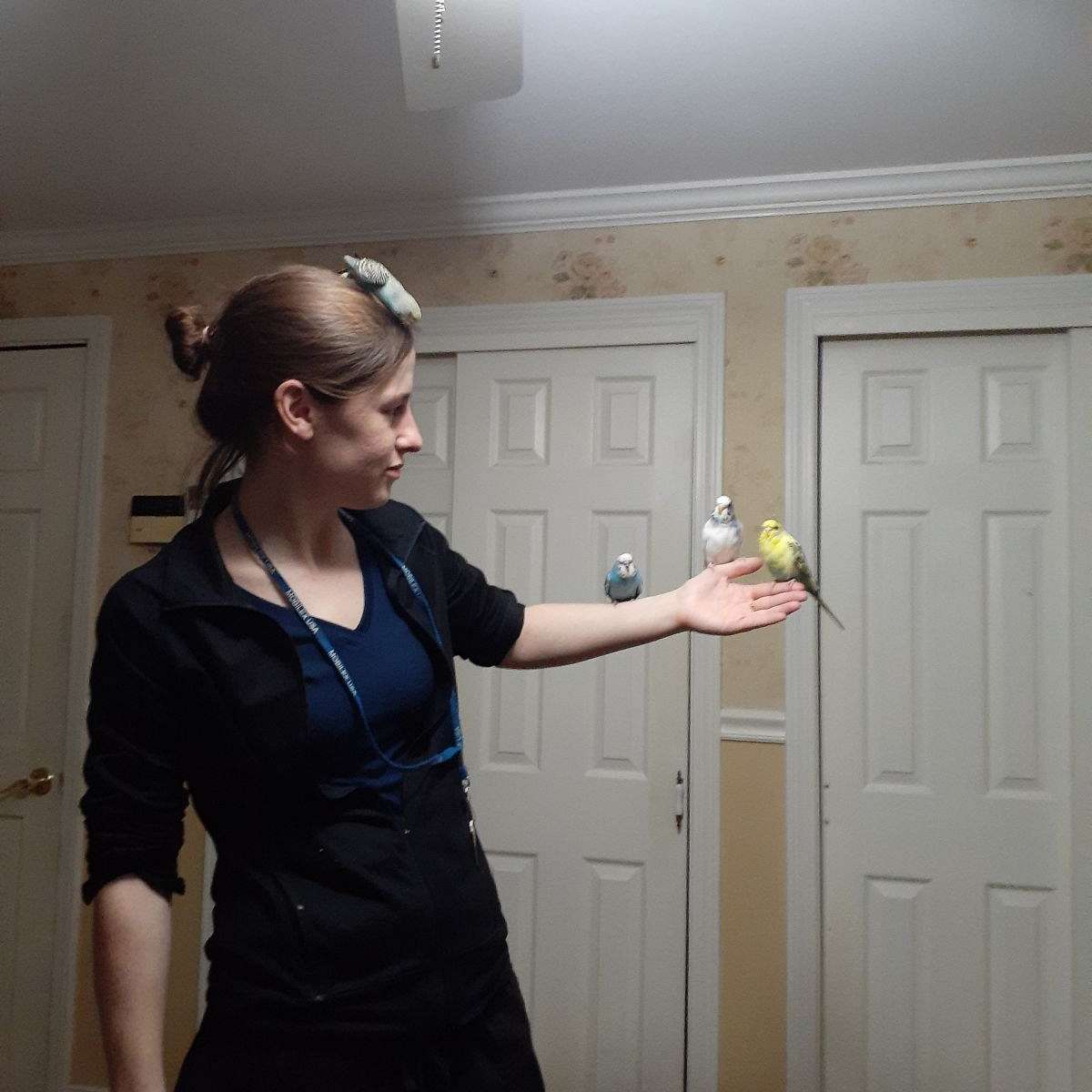 Little Green Men Mission and Vision: Our mission is to raise healthy, strong, socialized budgie chicks in a clean, safe, and enriching environment, and to place them into well-matched, loving homes. Using the scientific method and meticulous documentation we improve our knowledge with each clutch and ultimately hope to become a resource for other breeders and to contribute our research to the fields of aviculture and avian behavior.