Characteristic

Cute, Roller, Tumbler
Additional Comments
Available in Hephzibah Ga. (Shipping is available)

Rusty 10/18/21
5 Months Old
Birmingham Roller x Komorner Tumbler
Pied Ash Red Check cock
Sired by Ginger out of Danica 5/18/21
Bred by The Ramsey Loft
PMV and Paratyphoid boosters administered 7/20/21
Comfortable
$50

Rusty is a big, strong, flashy man! He frequently gets up into my lap, but I am more of a dance platform than anything to him.... (read more)

He has good odds of bonding one on one to a person, but he's a blend of two extremely energetic breeds, so he isn't going to want to hold still for long.

Please email our email address or call/text our phone number for more in formation about Rusty or any of our other available birds.
---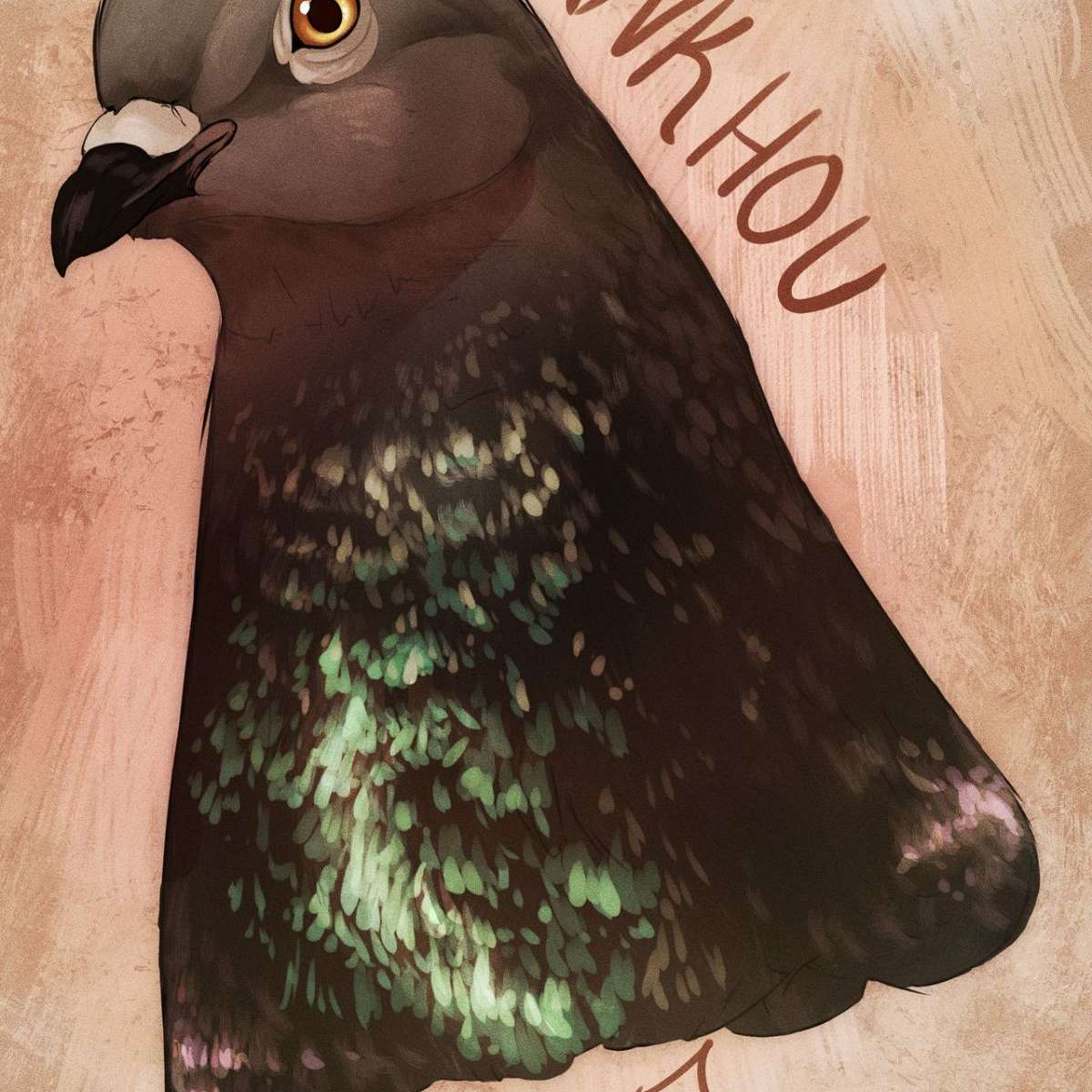 The Ramsey Loft is an aviary in Hephzibah Ga. specializing in raising and rescuing pigeons. Our birds are handled from hatching to make the most docile, tractable pets. We are currently working on our own breed of pigeon selectively bred and trained specifically for therapy work. Blending the breeds most healthy, tractable, curious, outgoing, and attentive to their handler, we keep a breeding flock capped at eight pairs.... (read more) Whenever a keeper baby reaches 6 months, the adult of the same sex that fits our program least well retires and is made available to the public. Babies not intended to keep for breeding have their temperaments carefully evaluated and those with the temperament for it receive a modified version of the primer training that service puppies get, including treat priming, a few simple commands, practice unboxings, harness work, loading/unloading into a carrier, car ride evaluation, and trials in pet friendly public settings. We also start them on potty training. Yes, of course, we still rescue pigeons and doves of all varieties. Their adoption fee is $20, regardless of age, temperament, background, or medical history. The rest of our temperament tiers are as follows: Loft Bird Physically sound/breeding safe. Strongly prefers the company of other pigeons. Avoids humans. $30 Companion class Curious: Unsure what they think of people, but brave enough to investigate. Sits nearby May preen clothing. May hop briefly up onto your knee $40 Companion class Comfortable: Wants to know what you are doing. Will land on your head or shoulder, or loaf in your lap $50 Companion class Interactive: Preens you, asks for nursies, invites you to play. $60 Companion class Tractable: Steps up willingly on command. Comfortable with touching $70 Companion class Velcro Highest tier companion. Begs for attention. Borders obnoxious. $80 Travel buddy Velcro bird that likes adventures on a harness, but needs the carrier to be covered $90 Therapy prospect: Travel buddy that can ride in an uncovered carrier and respond reliably to verbal cues in public. $100 We occasionally have purebreds available. Custom Harnesses are $20, or half off if ordered with a trained peep. We also sell ethically harvested molted feathers for craft purposes. Yes, we do ship with in the Continental United States. If you don't see the bird you want, ask me to add you to the waiting list.