Additional Comments
Available:

-One 2020 male Border canary imported from Europe. He is pictured. $140
-Pair of 2021 Gloster canaries. Female is yellow with green corona, male is variegated. $300
-Pair of blue variegated Parisian frill canaries. Both are from 2020. $400

For more pictures and information please text our phone number. Thanks for looking!
Shipping Notes
Shipping is available weather permitting. Contact for more details.
---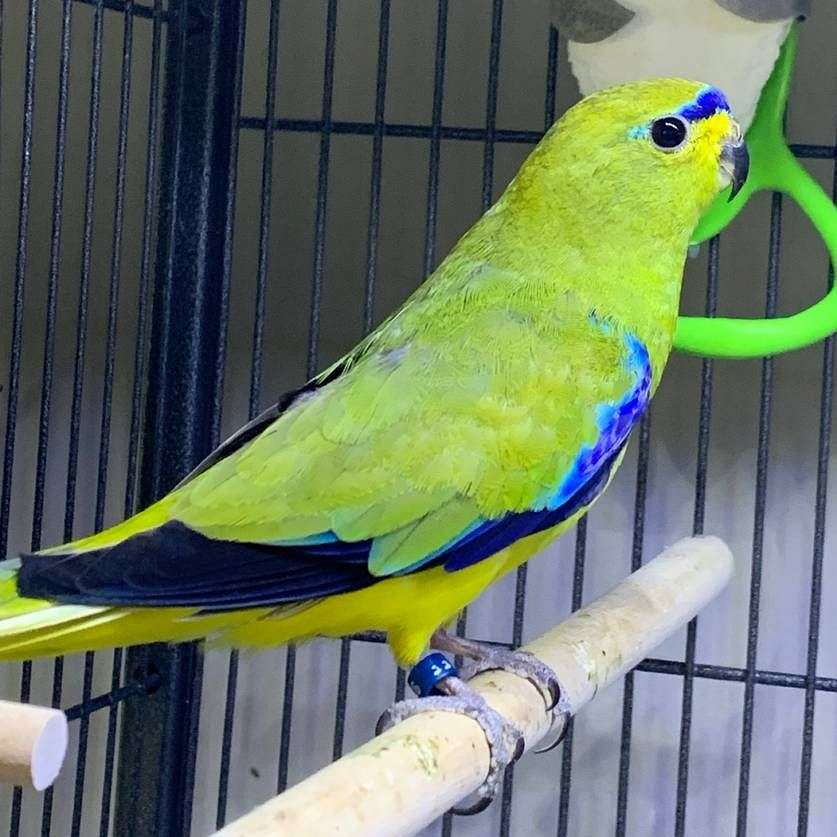 New Eden Avian Conservancy
Hello! The mission of New Eden Avian Conservancy is to 1) propagate captive bird species which are disappearing in the wild, zoos, aviculture, or all of the above; 2) support in situ conservation efforts in the wild; and 3) increase our collective understanding of avian diet, behavior, genetics, and diseases. Rare bird species raised at the conservancy are generally not for sale to the public, but some more common ones are often available to pet or breeder homes; purchase of these birds directly benefits the upkeep of rare birds.... (read more) Currently we are working with a variety of species, from parrotlets and cockatiels to grass parakeets and lories. Thank you for your interest and support.