Color

Blue, Red
Characteristic

Companion, Cute, Exotic, Handfed, Noisy, Pet, Playful, Singing, Talking, Tame
Additional Comments
This beautiful gal comes with her King cage that is 36 inches wide 28 inches deep and 65 inches in height. There is a cage cover as well. This gal eats a huge, variety of fresh organic veggies, fruit and sprouted seeds from China Prairie daily. She can not eat any kind of pellets. I use the Goldenfeast line for her dry mixes. She mainly gets the Veggie Fruit Crunch Blend. She is only given bottled water. Every week on Sundays she gets a shower. She loves to be talked to!... (read more) This lady is fully flighted and has never had her wings clipped. Only serious Inquires and famailes that live in a house. These birds are to loud to be in a apartment or a condo. You need to do your research on the Solomon Island Eclectus prior to adding one to your family. The maximum reliably recorded longevity for this species is 28 years but a lifespan of 40 years has also been reported.You will need travel cage to take him home in, with a perch and bowls. You will need this to take her to vet appointments, for check ups, nail and beek trims. If you want me to supply one for you, I will fill it appropriately for your travel distance. $60-70 depending on cost.
Shipping Notes
No shipping with this gal, pick up only.
---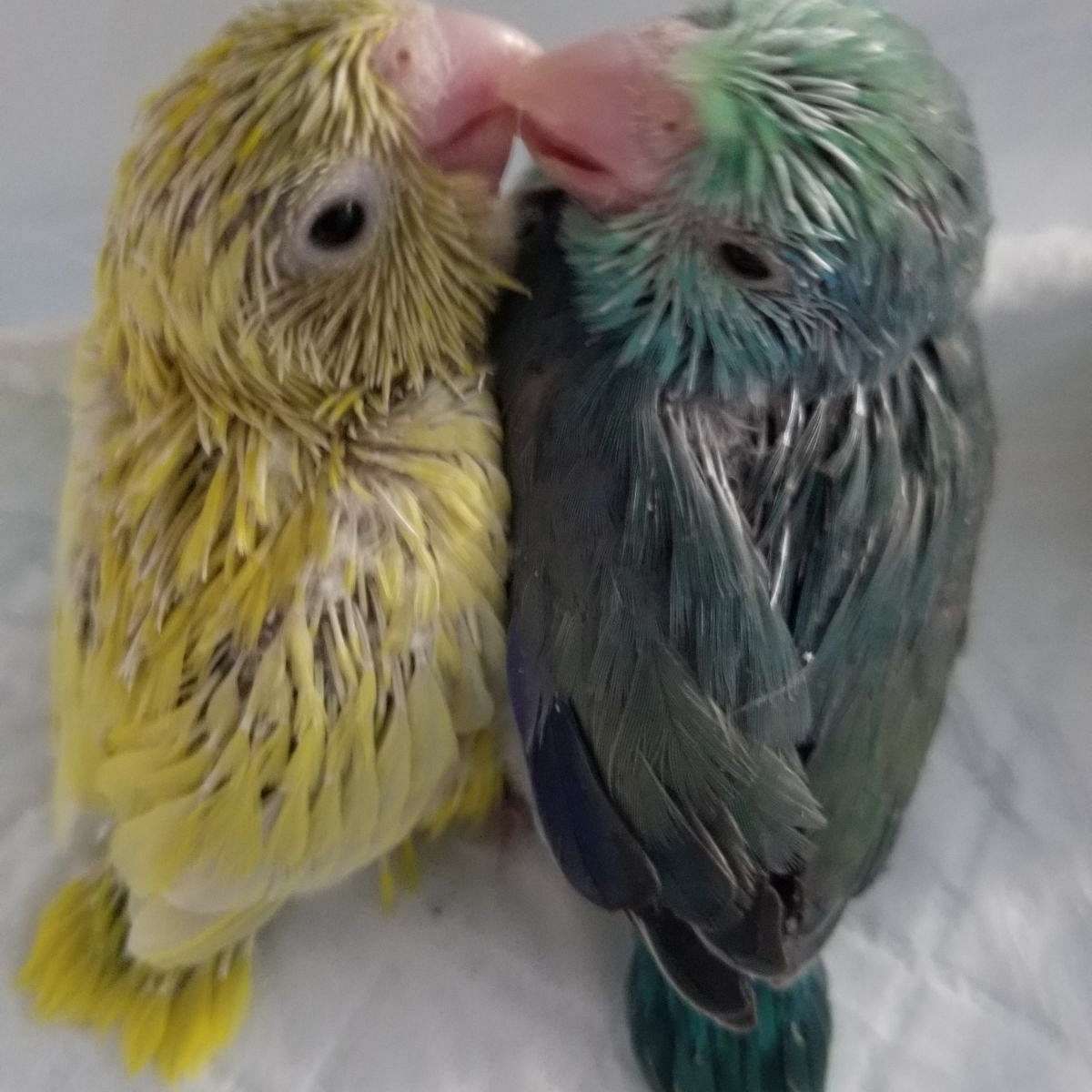 We breed high quality, disease free, healthy, well socialized Parrotlets! Our babies are in a temperature and humidity controled aviary with 24 hour Air Purification. We feed our flock a raw diet daily of fresh seasonal fruits and vegetables along with sprouted seeds from China Prairie Daily! We give a small amount of a fortified healthy seed mix. I add Greywood Manors Avian Teas to their raw diet and the seeped tea is added to their water a couple times a week.... (read more) I only use bottled water and I add in a couple drops of Braggs Apple Cider Vinegar with Mother a couple days a week. These babies wean around 8 weeks of age. We post when when our eggs have hatched and at 3-4 weeks of age we will post pictures with their sexes on Facebook and our web page. I do require a $100 deposit to hold a baby for you until weaned! We do not sell unweaned babies or eggs. We ship April - October depending on the weather. I am available for questions and I am glad to send extra pictures and videos!