Color

Green, Yellow
Characteristic

Fancy, Pet, Quiet, Rare, Singing
Additional Comments
Hello! I have one DNA-sexed male Lizard canary available. His/her father is a Belgian import and mother was raised in the US.

The lizard canary is the oldest breed of canary. It originated in France in the early 1700's and was further developed in Britain. The total world population dwindled to around 40 birds during WWII, but the birds made a comeback through the work of dedicated breeders. Even so they are not particularly common in the US.... (read more)

I feed my canaries a staple diet of Higgins Supreme Canary mix, supplemented with a small amount of white millet. I also offer them egg food 1-2 times a week when not breeding, and finely chopped vegetables, fruits and sprouts daily.

Shipping is available within the continental US. Let me know if you have any questions and thanks for looking.
Shipping Notes
Shipping is available within the continental US.
---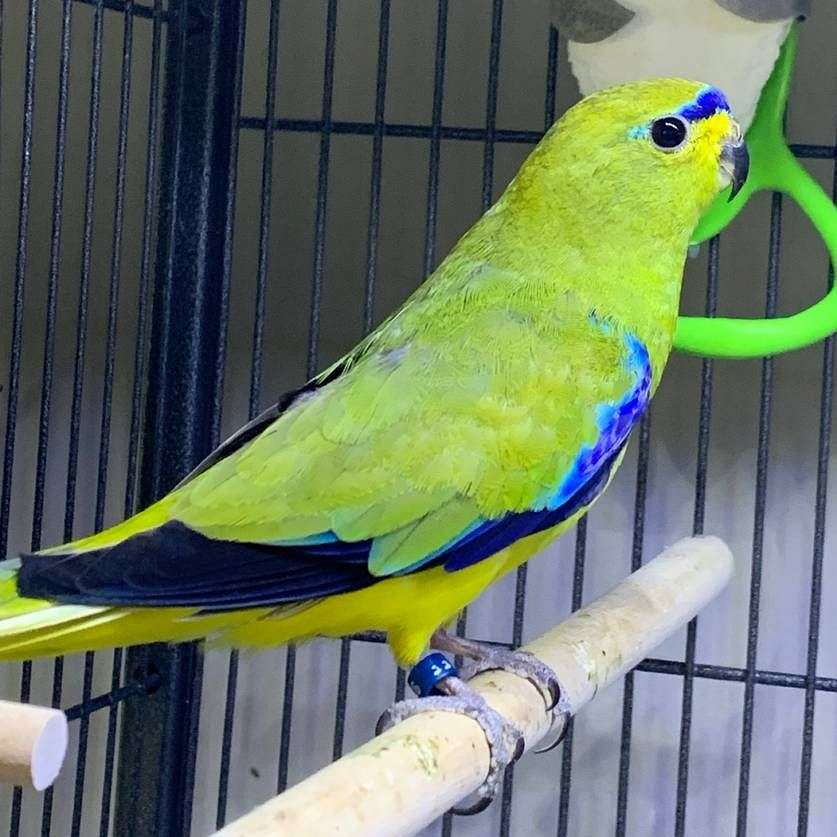 Hello! The mission of New Eden Avian Conservancy is to 1) propagate captive bird species which are disappearing in the wild, zoos, aviculture, or all of the above; 2) support in situ conservation efforts in the wild; and 3) increase our collective understanding of avian diet, behavior, genetics, and diseases. Rare bird species raised at the conservancy are generally not for sale to the public, but some more common ones are often available to pet or breeder homes; purchase of these birds directly benefits the upkeep of rare birds.... (read more) Currently we are working with a variety of species, from parrotlets and cockatiels to grass parakeets and lories. Thank you for your interest and support.