Color

Green
Characteristic

Companion, Cute, Handfed, Pet, Quiet, Singing, Wild
Additional Comments
This little lady is stunning! She is a green split to turquoise Kakariki. She was hand fed but has not been handled since weaning. She eats a raw main diet of fresh veggies and sprouted seeds. She has a dry mix that I make my self and she gets California Spray Millet and Nutriberries for treats. She just laid 7 eggs with out a male in the flight aviary.She is very curious and ever one and every thing she sees. She will need some one who can take the time and patience to tame her back down.... (read more) I was going to use her in my breeding program but life has pulled me in another direction. She has been in a air purifierd, humidified, temperature controlled aviary. She only drinks bottled water. I am glad to send videos and pictures of her upon request! I live in Belleville Michigan.
Shipping Notes
I can ship through Delta when the temperature is warm enough to ship in Michigan. The cost of the flight and crate are the buyers expense. I ship out of Detroit Metro Airport.
---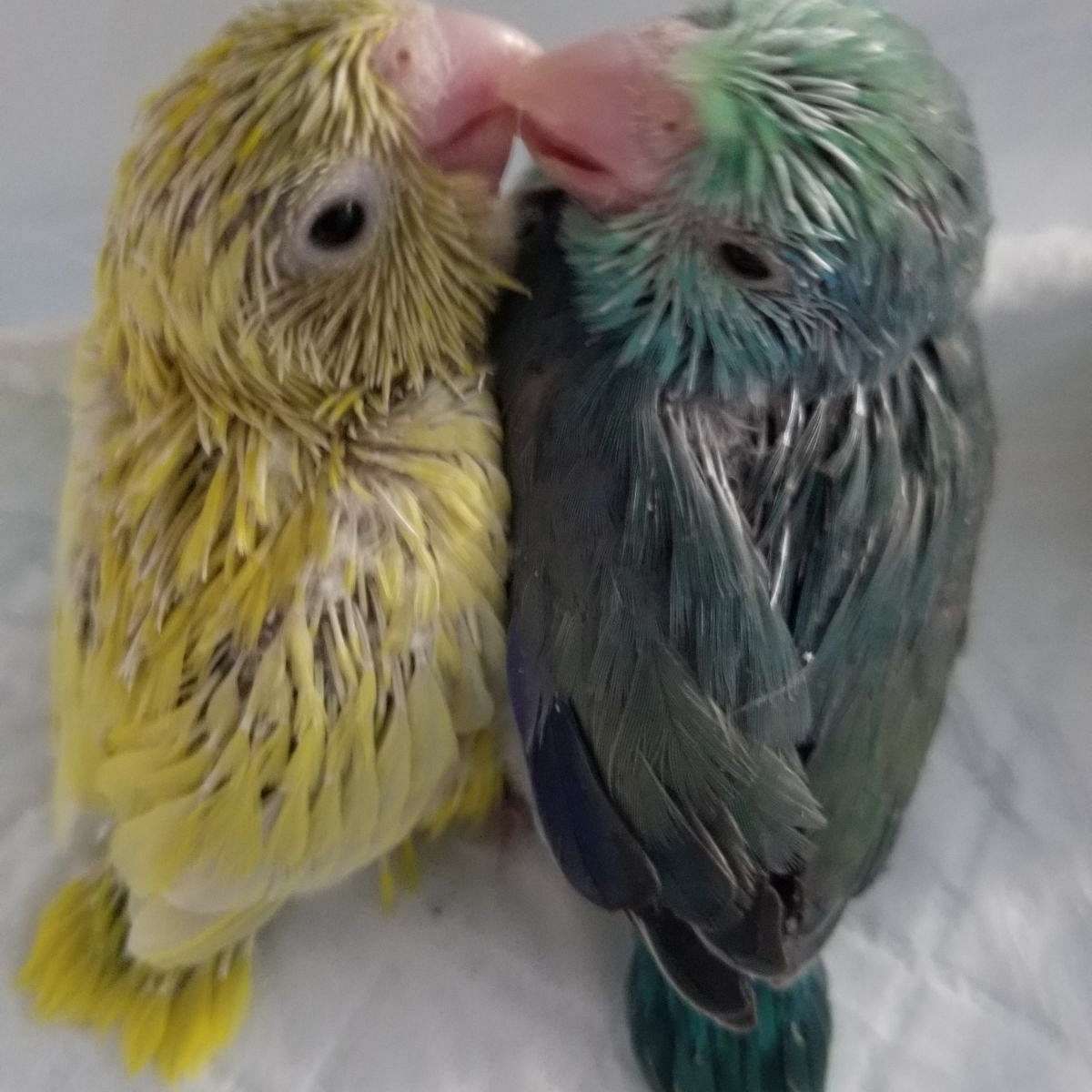 We breed high quality, disease free, healthy, well socialized Parrotlets! Our babies are in a temperature and humidity controled aviary with 24 hour Air Purification. We feed our flock a raw diet daily of fresh seasonal fruits and vegetables along with sprouted seeds from China Prairie Daily! We give a small amount of a fortified healthy seed mix. I add Greywood Manors Avian Teas to their raw diet and the seeped tea is added to their water a couple times a week.... (read more) I only use bottled water and I add in a couple drops of Braggs Apple Cider Vinegar with Mother a couple days a week. These babies wean around 8 weeks of age. We post when when our eggs have hatched and at 3-4 weeks of age we will post pictures with their sexes on Facebook and our web page. I do require a $100 deposit to hold a baby for you until weaned! We do not sell unweaned babies or eggs. We ship April - October depending on the weather. I am available for questions and I am glad to send extra pictures and videos!