Color

Black, Blue, Brown, Cinnamon, Cobalt, Green, Grey, Lilac, Lutino, Opal, Opaline, Pastel, Pied, Purple, Silver, White, Yellow
Characteristic

Bonded Pair, Companion, Cute, Exotic, Fancy, Pet, Playful, Rare, Singing, Talking, Tame
Additional Comments
Hand tame budgie babies available!

All are:
- Fully fledged - prepared for a flighted lifestyle
- Eating pellets and greens
- Stepping up
- Willing to do almost anything for spray millet since it's not part of their primary diet, so they are extremely trainable!

Available now and from our current clutches we have:
Bright violet
Spangle
Greywing and dilute
Texas clearbody or TCB (uncommon)
Pieds of both types (dominant and recessive)
Goldenface
Albino and creamino
Cinnamon
Every body color possible (sky, cobalt, mauve, green, olive, violet, grey, white, yellow)

This fall and winter we are, for the first time, expecting the following very RARE varieties:
Hagoromo ("helicopter")
Crested
Blackwing
Easley clearbody or ECB (one of the newest mutations to the U.... (read more) S.)

We had an extraordinarily productive summer for breeding so we are about to have dozens of new little marshmallow peeps in nearly every color mutation in existence. Hand-tame American and part-English budgie babies in most mutations are $80. Purebred English are $120. We sometimes have non-tame adults available also for $50. The rarest varieties are priced individually. Feel free to reach out to reserve a certain color or mutation ahead of time, many people do!

We welcome visits to our aviary with no obligation. We are always willing to provide information and advice about all your birds, even if you didn't purchase from us! We frequently consult our fabulous avian specialist veterinarian who does home visits and we are happy to provide her information to all bird owners in southern New England.

Please TEXT or CALL our listed number for the most rapid response.

Looking forward to placing these babies into loving homes!
Shipping Notes
We do not offer shipping at this time, however we are looking into shipping options for the future under certain circumstances.
---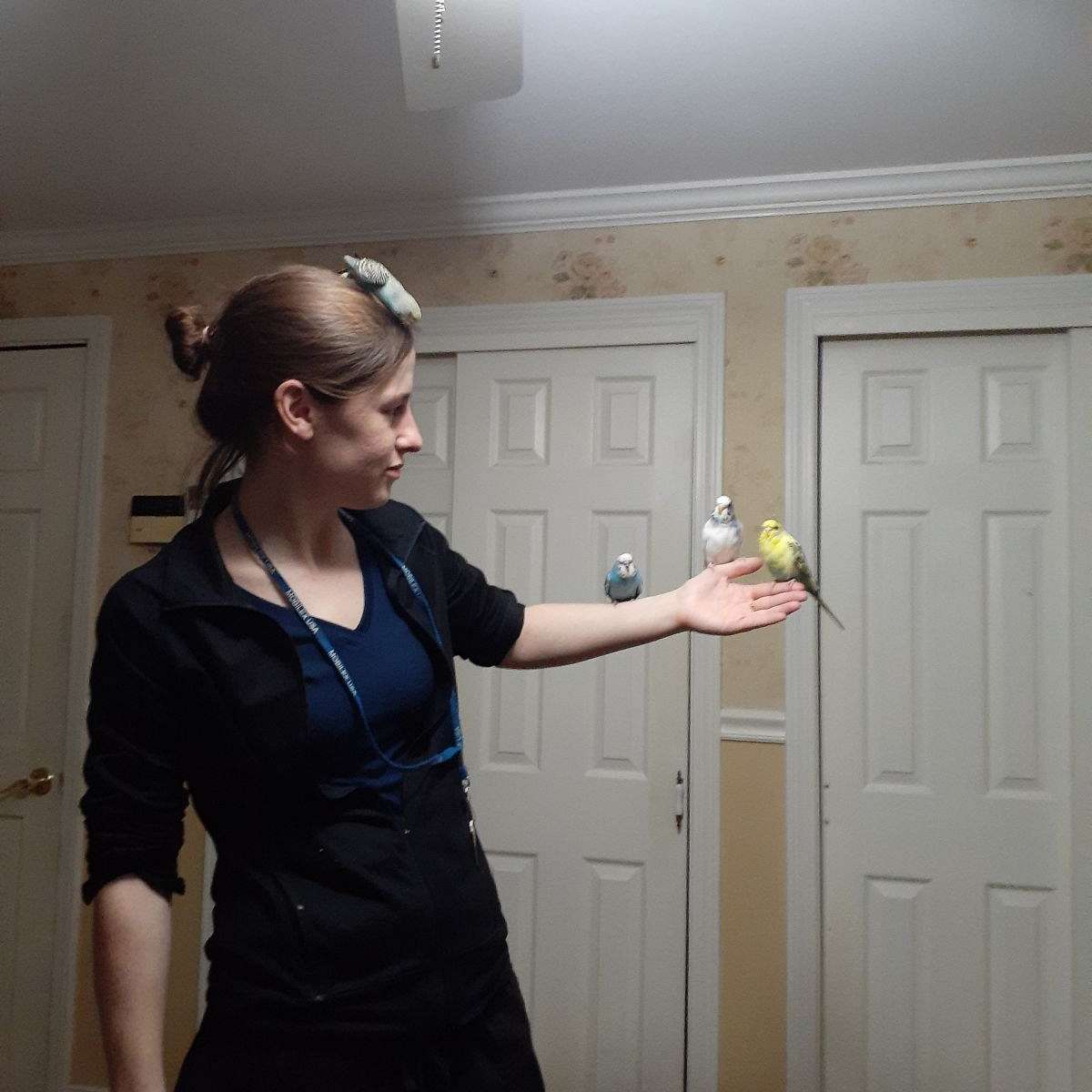 Little Green Men
Our mission is to maximize the quality of life shared between birds and their owners by raising healthy, socialized chicks and continuing to act as a resource for nutrition, safety and behavior throughout their lives.