Color

Green, Pied, Yellow
Characteristic

Singing
Additional Comments
Hi, I have decided to part with my collection of Parisian frill canaries because I would like to devote more space and energy toward the highly endangered Lizard canary. These Parisians are top quality and come from recently imported Italian bloodlines brought in by Fidel Mendez. All birds except one I either bought from Fidel or raised myself. They are all closed-banded except for that one aforementioned bird. This is what is available:

- 2021 proven variegated male.... (read more) Very large and complete bird with beautiful fins, mantle and jabot. $300
- 2021 proven yellow female. Also very high quality bird and attentive mom. $300
- 2021 proven variegated female. Great mom with nice features though she is on the smaller side as far as Parisians go. $275. This bird is in the featured photo of the ad.
- 2022 variegated male (son of 1 and 3) This is the best offspring I produced this year. $275
- 2022 variegated female (daughter of 1 and 3). $250
- unbanded variegated male, I do not know who bred him but he is quite a nice bird. Supposedly three years old according to last owner. $200

Yes, shipping is available and I have been shipping regularly for years. Please contact me for a quote. If you would like pictures of the individual birds above, please contact me on BirdsNow.com or through my website and provide me with your phone number or email address, and I will send pictures of the bird(s) you are interested in. Thanks!
Shipping Notes
Yes, shipping is available anywhere within the continental US.
---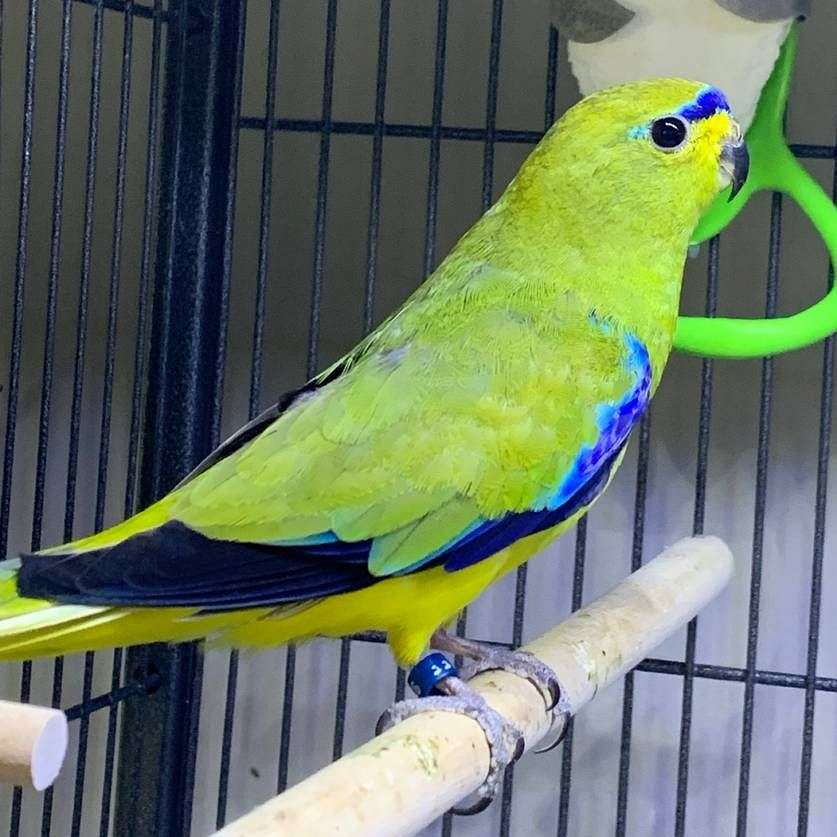 Hello! The mission of New Eden Avian Conservancy is to 1) propagate captive bird species which are disappearing in the wild, zoos, aviculture, or all of the above; 2) support in situ conservation efforts in the wild; and 3) increase our collective understanding of avian diet, behavior, genetics, and diseases. Rare bird species raised at the conservancy are generally not for sale to the public, but some more common ones are often available to pet or breeder homes; purchase of these birds directly benefits the upkeep of rare birds.... (read more) Currently we are working with a variety of species, from parrotlets and cockatiels to grass parakeets and lories. Thank you for your interest and support.