Color

Green, Lutino, Yellow
Characteristic

Companion, Cute, Handfed, Pet, Playful, Quiet, Tame
Additional Comments
Hello! I have three baby Pacific parrotlets available for reservation. There are two lutino chicks and one green. Their hatch dates are 09/17/2022 (lutino male), 09/18/2022 (lutino female), and 09/20/2022 (green female). I started hand-feeding them when they were around ten days old, and they should be weaned and ready to go to her new homes in mid-November. They will be tame, taught to step up, and weaned onto a healthy, balanced diet consisting of seed, sprouts, vegetables, fruits, herbs, and some Higgins inTune pellets.... (read more) Normally I close-band all chicks but this year I ran out of bands, and my new band shipment did not arrive in time for this clutch.

Prices are as follows:
- Lutino male $300
- Lutino female $280
- Green female $250

Photographs of their parents can be provided on request. Mom is an American turquoise marble and dad is a green (aka normal aka wild-type).

A list of references (customers who have previously bought birds from New Eden) is available upon request.

I offer a one-week health guarantee. A full refund will be administered if the bird does not survive the first week and a certified avian veterinarian performs a necropsy and finds the cause of death to be due to disease, infection or injury incurred prior to your aquisition of the bird.

Yes, shipping is available within the US and Puerto Rico, and all shipments are insured. Please contact with your location for a quote.

Please send me a message on BirdsNow.com, through my website, or via text if you have questions or interest. Thanks for looking and for supporting aviculture and conservation.
Shipping Notes
Yes, shipping is available anywhere within the US and Puerto Rico. Please contact for more information.
---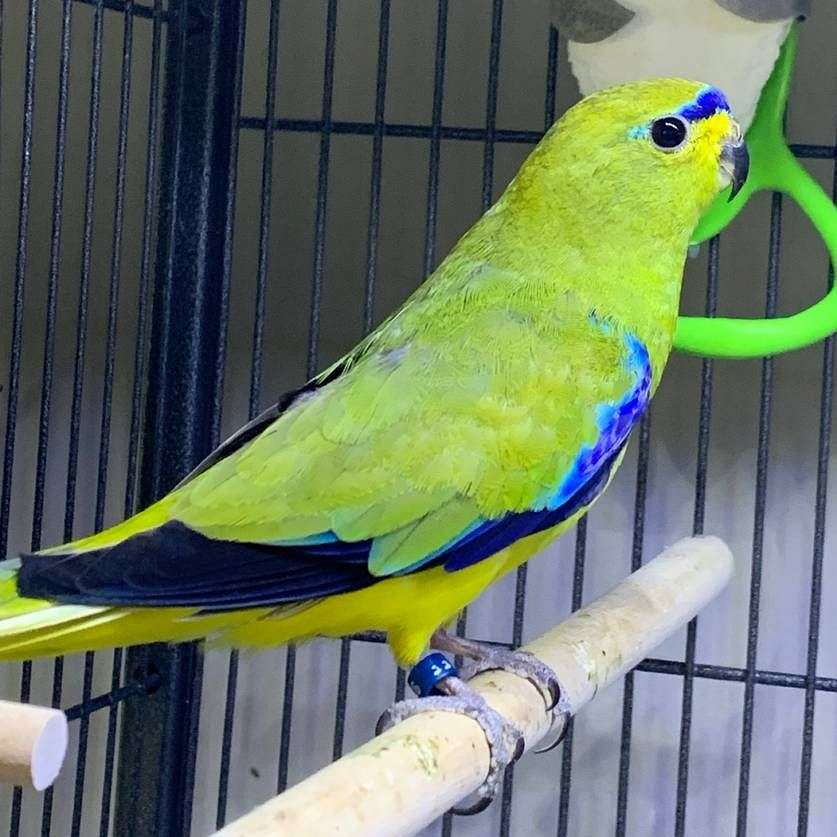 Hello! The mission of New Eden Avian Conservancy is to 1) propagate captive bird species which are disappearing in the wild, zoos, aviculture, or all of the above; 2) support in situ conservation efforts in the wild; and 3) increase our collective understanding of avian diet, behavior, genetics, and diseases.